Happy 2022! What on earth?! The fact that the year 2000 was 22 years ago and not 8 like it still feels to me blows my mind. Hope your year is off to a great start!
This post is to say that we will be pausing our blog indefinitely. Kat is overwhelmed with life, and it's just not as fun to do this alone. Thank you to those of you who have read our absurdity the past two years. It's been a fun, creative outlet for us.
We will let you know when we come back to this little space on the Internet. Until then, think of us every time you see The Office or Gilmore Girls on your TV screen since we referenced those two shows almost every post. And if those shows aren't ever on your TV screen, then you might need to reevaluate your life.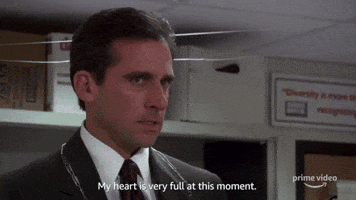 Hope to see you soon!