Caroline
How many times can I watch Home Alone this season? The correct answer: not enough.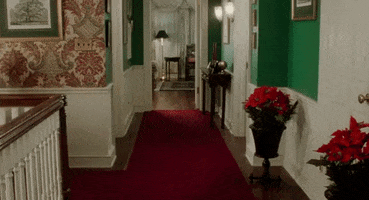 If you're in need of some mindless but fascinating entertainment, try School of Chocolate on Netflix. That man is a confection master, and I'm in awe.
Momfessionals' blog always does a fun, festive breakfast when her kids' elf arrives. I started doing this last year, and it's just the cutest. I know people have strong feelings about this elf, but I love it. It reminds me of the sweet innocence of children. I also think I enjoy it because I don't have to think of insane antics for "Mr. Scott" to get into each night. I never started out setting the bar high, so Claire doesn't expect it. He does something extra creative just a few times each season, and then I don't dread his arrival.
I mentioned these a long time ago, but they are worth another mention. If you ever see these, try one! They are in the refrigerated section. They aren't the cheapest, so I don't drink them daily, but it is a glorious treat when I have one. It tastes like the junk I drank in the 90's, but it doesn't make me feel like garbage. Won't He do it?
Kat
Am I going to be the next basic broad to tell you that you need to get the sugar cookie latte from Starbucks? Why yes, I am. I got it with two pumps instead of four and 86-ed the sprinkles and added cinnamon. Holy Christmas morning.
Some of my best pals came over to my crooked house last Saturday, and I got fancy holiday donuts for us. A peppermint crunch donut might not sound like it's going to be as good as Clay Aiken singing "Mary Did You Know" but it was. Maybe even better than that.
I had my Christmas party at work on Thursday. I have set a certain standard when it comes to "attire" for my school Christmas parties, and I just wasn't feeling it this year. But so many people were asking me what I'd come up with for this year, so I couldn't let the people down. I whipped up a this little number on Wednesday afternoon.
Thanks for reading today. May your weekend be fun enough to wear a lampshade.