Hello to all you beautiful, blog-reading people. Thanks for stopping by today! I'm joining the blogs of Sheaffer Told me To and Mix and Match Mama for a little insight into our month.
Where the heck did October go? November, I need you to slow your roll. These are the best months, and they need to be enjoyed.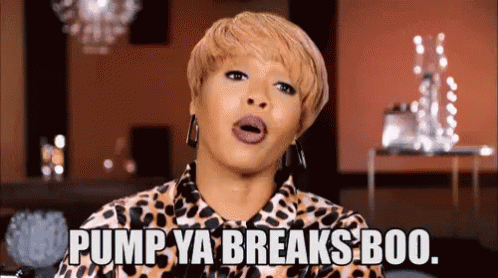 WHAT WE'RE EATING THIS WEEK
I enjoy a challenge, and about once or twice a month I try and see how many days we can go without going to the grocery store. I try and work with what we have/get rid of things/make use of our freezer meals. I did cheat on Monday and run to get some spinach so we could have something green, some butter because what if I need to make cookies, and some kombucha to try and cancel out the cookies, and a couple more things. However, it was all under $25, and with the way prices are right now, I should get a medal for that. We are having homemade pizza, and everyone else will be having this crust that I had in the freezer, and I'll be the loser eating this crust. (but it's delicious!)
I also have everything to make vegetable chili, pancakes for dinner, Trader Joe's cauliflower gnocchi, soup (thanks to these Souper Cubes)and I think I can come up with at least a few more meals. Once we are out of fresh fruit, we will be smoothie-ing it up with frozen berries and frozen avocado so we aren't completely void of nutrition. I think we can make it to Monday. Look at me go.
WHAT I'M REMINISCING ABOUT
Oy. Memory lane just gets me all verklempt. Look at these Halloween babies of yesteryear.
WHAT WE'VE BEEN UP TO
The girls have been loving school. On the days when I drop off Claire, and Annie and Ellie don't get to go, they scream at me. They love it so much and clearly, don't like going home with me.
WHAT I'M LOVING
This pumpkin chai candle. Smells so good it makes me want to bake a cake with it.
WHAT I'M WORKING ON
As soon as I'm done with this, I'm going to go finish the twins' Halloween costume. I know the years are numbered for them letting me put them in a duo costume, so I will enjoy the time I have.
I'm also trying to wrap up Christmas shopping soon. This is not my norm. I am my mother, and I remember almost every Christmas she would finish shopping on Christmas Eve. I'm not usually that late, but I really don't think about it until December 1st. I was buying Claire a gift in Target the other day, and the girl checking me out asked if I was Christmas shopping. I was so proud of myself, and then she told me she finished in June. So, there's that.
WHAT I'M WATCHING
The Bachelorette. Why? I can't be sure. I guess old habits die hard. After the first episode though, I feel like she may be leaving without a man. So many duds mixed with whackos.
I'm also working my way through Ted Lasso. Mark and I started it a few months ago, and then he just cruised through the rest of the episodes without me while he was on trips. That did not sit well with me. I'm finishing it now, and just need to know who wants to be the Ted in my life? I'll be taking applications.
WHAT I'M LISTENING TO
Ugh. Grab the tissues and keep playing this song over and over like I am. This came out last year, and I loved it then, and I love it again. When that first chord hits, so do my emotions. If you're in a bad mood, listen to this, and that mood will do a 180.
WHAT I'M READING
I was at home the other day, and my mom had this book sitting around on the counter. I think she's read it probably 3 times. She's one of those people: someone that can reread a book. I simply cannot. She also will read any and everything about the White House and/or presidents. I grabbed this from her to read because she said it was very interesting. If you have someone in your life who thrives on White House reading material, grab them this for Christmas. It's not new, but maybe it would be new to them.
WHAT I'M EXCITED ABOUT
I do not enjoy concerts. Call me boring, call me a stick in the mud, but whatever you do, don't call me to go to a concert with you. However, IF YOU HAVE CELINE DION TICKETS, CALL ME FOR THAT. I'll make an exception. My other exception is Dave Barnes. I love his concert partly because he is an amazing story teller, and it's not two hours of just him singing. It's singing mixed with funny anecdotes, and I'll giggle the whole time. I found out recently he's coming to Atlanta for his Christmas show, and I am happier than Buddy the Elf. When he sings "Family Tree", I'll feel just as many emotions as "The Thanksgiving Song". It will just be too much.
Also, I just got word that Holiday Baking Championship starts Monday, and I am giddy. In my opinion, it's the best thing Food Network does. I can't wait to watch someone whip up a gingerbread cheesecake topped with a snowflake shaped cookie in record time. Watch it, and you'll be happy. Promise.
That's all for today! Someone please remember to call November and tell them to mind their manners.