Thanks for joining us today! If you're looking to find lots of wisdom, insight, and sophistication ….then keep on looking. If you're looking for nothing important mixed with a little silly and a TV quote, then you've found the right place.
Like most Fridays, we are joining Momfessionals and A Little Bit of Everything for some favorites to share.
Caroline
Kat and I went to Colorado last weekend, and one morning for breakfast we decided to get buck wild and get smoothie bowls, and oh my word; I'm still thinking about it. Ron Swanson would have been disappointed by our choice, but I wasn't.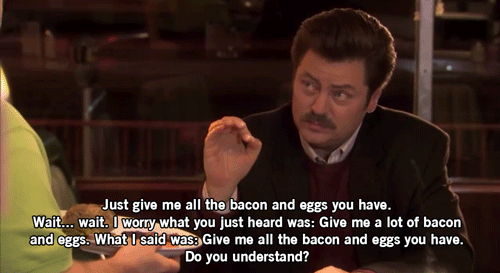 The toppings were coconut, banana, honey, and macadamia nuts. It was the macadamia that really took it over the top. So, I will be recreating it at home. You can find these in the freezer section near the fruit. Get those antioxidants, people. Free radicals aren't cute.
There are few things I love more in life than a sweatshirt. This one is one of my favorites. It's so soft and not heavy at all-just the way I want to be.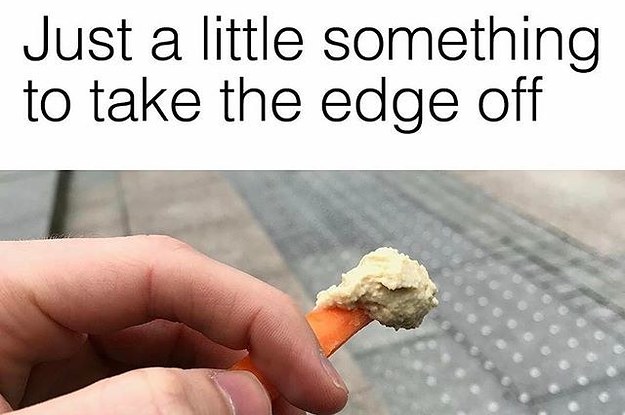 I love a dip. Give me a dip, and you've found a life-long friend. This is my favorite hummus recipe to make. I've tried others, and this one reigns supreme. However, I don't always have time or want to do this. I love this brand, and I saw this buffalo flavor the other day and had to try it. So good. Buffalo? Buffayes.
A sweatshirt and a Nancy Meyers' movie are some of the most comforting things in my life. A bad day can often be turned around when watching Chessy lose it when she realizes Hallie is actually Annie or when Franck drives Annie and the rest of the Banks family to the hospital. Her movies are timeless. Seeing this the other day was a highlight this week. All true. (And the song will for sure get stuck in your head.)
Kat
Would it be dramatic in the best way to have all my favorites be food? Probably, right? Well, I'll try to mix it up but no promises. Caroline and I made our way to a breakfast place in Denver called Syrup as recommended to us by our big sis. Coconut french toast with coconut syrup?! When have I ever?! I'd walk back to Denver for that French toast.
Fall foliage is a favorite. And pants that make me look like Robin Thicke are a favorite too.
We spent a lot of time on this trip quoting Troop Beverly Hills, so we obviously had to get cookies at the most delicious smelling shop in Breckenridge. I'll be thinking about that caramel apple cookie almost as long as I'll be thinking about that coconut French toast.
Is it dramatic to make an entire state a favorite? Well, we make the rules around here, so I'm doing it. I was supposed to go to Colorado on my fall break and visit a friend. Unfortunately, my friend got Covid, so my kind sister and fellow blogger packed a bag and joined me on this adventure.
Go out and do something fun and adventurous this weekend like make a smoothie bowl.