September is upon us. Did anything happen in August? It seemed like a pretty quiet, easy month…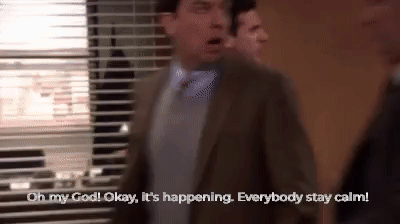 JK. The whole month was the fire drill opener from The Office.
I'm joining the blogs of Sheaffer Told Me To and Mix and Match Mama today to share a lot of important things nothing with you.
WHAT WE'RE EATING THIS WEEK
It happens every year, and it's happening again. I love to cook, I love planning meals, I love finding new recipes, and I love cookbooks. This time of year I don't want anything to do with it. I blame it on the heat. I'll get my stamina back once September hits, and I pretend it's a crisp 70 degrees outside.
I made this on Monday, and it was easy and delicious.
I've also been doing a lot of salads because soon I won't want that because my heart belongs to soup season, and I can't wait.
WHAT I'M REMINISCING ABOUT
As exhausting as it was, I have always enjoyed the start back to school. I miss it. My last year of teaching before I started staying home, my little two year old decided to shake things up a bit. It was literally the fourth day of school, and I get a call from Claire's daycare that was right on our school campus saying they think Claire had a rock in her nose. Bless it. A sub had to come in my room and off I went to get her and go to Little Rock Children's Hospital to check out this nose situation.
They never found the rock, but they gave me a very helpful yet gross tip if something like that ever happened again. Press against the nostril that doesn't have the object and blow really hard into their mouth, and it will shoot out. It's disgusting, but it works like a charm. How do I know this? I've had to do it about three different times.
WHAT I'M LOVING
I work out at home and usually use the Peloton app and bike. I love it because it has so many choices, some you don't even need equipment or the bike. You'll never run out of options. However, I've done these yoga sculpt videos a few times recently, and holy tired. Even the 30 minute ones are enough to kill me dead. She doesn't have a lot, but it's enough to keep me entertained.
WHAT WE'VE BEEN UP TO
Literally nothing. It hasn't been too exciting around here. The twins are at a difficult age right now because they are into everything but won't obey for anything. It's hard to go a lot of places because of that. We were in a really nice sweet spot from about 7 months until 18 months. Then they lost their minds, and it's like two little tornadoes that tag team everyday.
WHAT I'M WORKING ON
Mark and I are going on a trip in October without our little angels. I'm in the process of figuring out the details for our trip plus the cherubs and their babysitters. What will he do? Think about it the night before.
WHAT I'M WATCHING
Big Brother, and for sure my IQ drops 5 points every time I watch it.
WHAT I'M READING
Remember about 56 seconds ago when I said I was in a cooking rut? I've been perusing some of my favorite cookbooks lately to get inspired again. It will happen. I just need about another week. The 100 Days of Real Food cookbooks are some of my favorites on my shelf.
WHAT I'M EXCITED ABOUT
Cooler temperatures. Do I think it will happen next month? No, not really, but the heart wants what it wants, and the thought of no more 85 degree days makes me excited. Maybe if a gaggle of white women all light apple cider candles and take a sip of a pumpkin spice latte at midnight on September 1st, it will summon the cooler weather.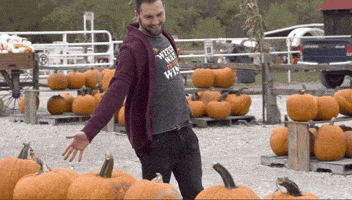 Who wants to be a part of the gaggle on September 1st?