Thanks for stopping by today! The temperature and gas prices are up, and so are our summer spirits. Kat's summer spirit is probably more up than mine because she finished school this week, and she's probably painting the town red sipping hot tea and in bed by 9:30 every night to celebrate. We are linking up with the blogs of Momfessionals and A Little Bit of Everything to share some highlights from the week. Here we go.
Have I mentioned my love of these chips 300 times before? Yes, I have. However, it's important that I share these again because they only come out once a year, and that time is now. Run to Trader Joe's and get the Patio Chips. I love healthy eating, but that steps aside when these hit the shelves, and I just enjoy them and don't look at the ingredients. #worthit I have no self control when it comes to these; they are truly made by the potato chip angels. Don't ask how many bags I have hoarded away in the pantry right now. It rhymes with "heaven."
I recently got these two dresses from Loft, and they are darling. Everything at Loft is 40% off right now, so go hoard away some potato chips and then try and make yourself look cute even though you're bloated from a large consumption of salt.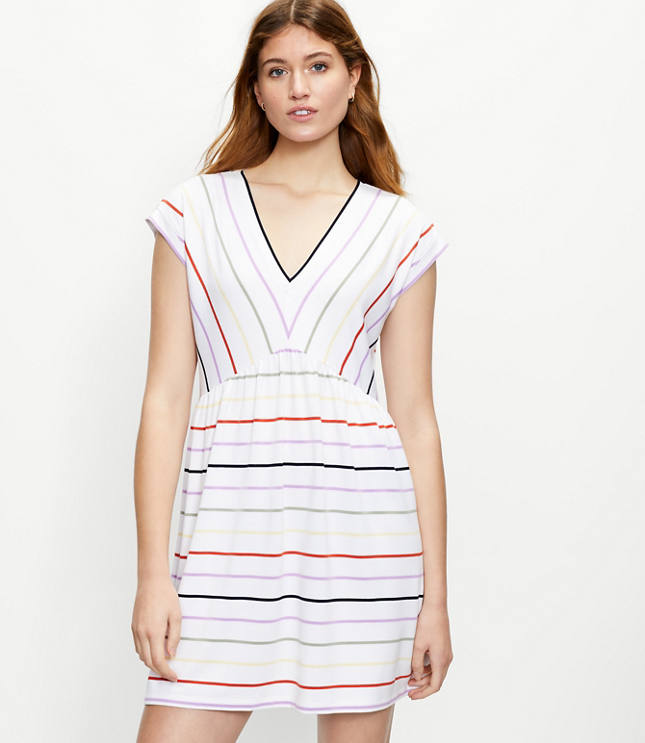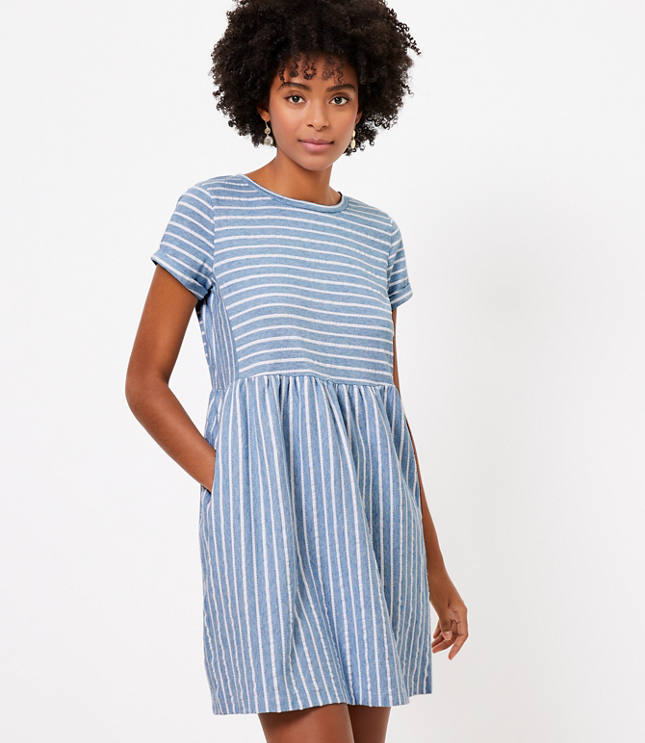 Also, if you've never shopped at J Crew Factory, now is the time. Cute and affordable. I just ordered these sandals the other day for less than $15.
I was listening to a podcast last week, and the hosts were talking about shows they've watched recently. They mentioned this documentary about The Challenger on Netflix, and one of them said they've watched the whole thing through 4 times. Seriously? I mean I'll watch the same episode of Gilmore Girls about 98 times, but a documentary…. a sad one? It perked up my ears, so I started it. It's very good, so if you need a new watch, give it a try. I will say I don't like watching it with my husband. He wants to explain things to me the whole time, and I have to pretend to listen. Nerd alert.
I had a professor in grad. school that was one of the finalists of teachers to actually go on The Challenger. I mean she could have been making that up, but I don't think she was. I really liked her, and she was a great teacher, so it made sense. She said her parents and family were not very excited when she decided to try to be the teacher on board, so they were really not pleased when she made it so far at the chance to go. Obviously, she didn't get chosen, but I found it fascinating because honestly, you couldn't pay me $80 million to go anywhere near a space shuttle. The thought of going in space makes me reach for a Xanax.
Kat
You're not ready for this one. You're just not. Hot girl summer here I come.
Ok. Do I see any immediate benefits from drinking celery juice every morning for almost a month…? Not really. Do I sadly look forward to drinking this every morning? Yes. I feel like such a queen having a bottle of nutrition before the sun is up. I'm actually probably going to buy a juicer, so if anyone has a suggestion, let this girl know.
Since I'm in the process of getting ready to move, I'm also in the process of upgrading some furniture and decorative pieces. I started following @myTexashouse on Instagram and holy gorgeous. She has a line of home goods at Wal-Mart. These blush pillows will be on my couch. Just let me know when you want to come over and see them and drink some hot tea.
This memory from five years ago popped up this week. I was a finalist to be the trivia dancer on Live with Kelly. I tried. I failed. I blame Gelman.
Speaking of dancing, I have a wedding to go to tomorrow, and I am pretty excited. There are few places that I feel more alive than on a wedding reception dance floor. May I submit the following exhibits for the jury?
Happy weekend, ladies! Take your shot of celery juice and dance like nobody's watching (but they probably are by the amount you're perspiring).