We're joining Momfessionals and A Little Bit of Everything for some favorites on this Friday.
Caroline
We hope you approached this past week with the same attitude of Claire-looking like Michael Phelps before he competed.
Now that we've given you some motivation, let's enlighten you with some favorites.
I read this devotional a few years ago but pulled it out again this week. I love anything she writes. She could author a book about anvils, and it would still be witty and full of wisdom.
The next favorite proves how exciting my life is. I made some french bread to accompany a dinner I made for someone this week. For some reason my normal warm spot in the house just wasn't warm enough for it to proof. Trick that I just learned: put a bowl of boiling water in the bottom of the oven and put your dough in the oven. Who knew? Well, most people probably did, but I didn't.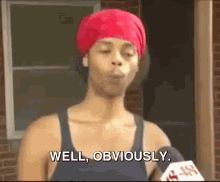 Who needs a fabulous cup? Everyone does. These are great and will probably be heading to Claire's teachers for Valentine's Day.
Roses are red
Violets are blue
A bougie cup just 4U
This memory popped up from two years ago. After I told my students I was having twins, one of them brought me these to give to Claire-such a sweet and thoughtful gift. These twins were slightly quieter and didn't put each other in headlocks over pacifiers quite as much as the real ones.
Kat
There are few things better than a chip and dip combo. When I was at my parents' house over Christmas, my mom had these chips. Oh my word. They are delicious. Caroline always makes fun of my love of a sweet potato. If loving sweet potatoes is wrong, I don't want to be right.
Want to know a fun fact about Caroline and me? Our mom pierced our ears. We have a piercing gun. Thank goodness we stopped at our ears because I'm not sure I'd trust Paula puncturing my navel. Remember when that was a thing? Anyway, I cannot wear dangly earrings. It's just not who I am. I'm not that old woman on Home Alone that sells her plane ticket to Kate McCallister.
I like a relatively simple stud. I picked up the gold squares at the bottom at a small gift shop near me. I get compliments every time I wear them. So I may just get myself this set. I think I can swing it.
I go through spells of listening to the same song on repeat. Over and over and over at the same time of day. I have songs I listen to on the way to work. Songs I listen to on the way home. Songs I listen to when it's dark. Am I normal?
In the afternoons when I'm leaving school, my go to song has been "Me and Julio Down by the Schoolyard" by Paul Simon. This is apparently the official video, and it slayed me. Tiny Paul Simon playing with all these kids. What on earth? And is that Biz Markie at the beginning? And John Madden at the end? (Don't think I'm a wealth of sports knowledge. I only recognized John Madden from his appearance in Little Giants). But I dare you to listen to this song and be in a bad mood.
Have a happy weekend down by the schoolyard!