This gal, (the one in glasses) our mother, wears many hats and not only wears them, but she wears them well. Here are some examples.

-She will know the answer to any cooking and baking question you have. Who needs Ina when you have Paula?
-She is quite good at Jeopardy, but she won't apply to be a contestant because, "What if all their categories the night I go on are about nuclear physics?" Valid.
-Captivate a child? She can do it either with a song (probably one she made up) or with a book, and she does the voices really well.
-She can befriend any dog she meets…probably even a rabid one. She is Snow White to the canines.
-That woman can throw down on a piano and an organ. She is our family's Yanni.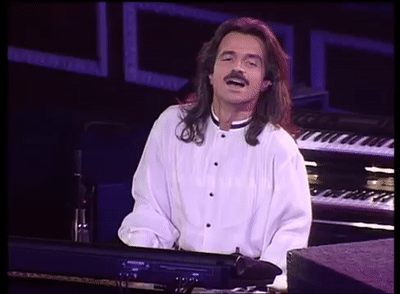 What a lady. Know what else she is good at doing? Shopping with QVC. Yes, QVC. David Venable is her hero. I wouldn't know they still existed if it weren't for her. She has found some gems through them, and she's here to share them today. You might find a good Christmas gift, so feel free to send her a puppy to thank her.
Take it away, Paula.
I do not like to shop. The last time I remember any serious mall shopping was when I was trying in vain to find a dress for Caroline's wedding. Six years?!!
I have no idea how I got started watching QVC, but I enjoy seeing so many of the presentations—I feel like I learn a lot about cooking, decorating, whatever they are presenting. You don't always need to shop-most of the the I just watch and learn. Anything that you purchase can be very easily returned, and that is a big plus in my opinion. AND they constantly have "specials" on almost everything, and much of the time right now Easy Pay on everything. That means for no extra charge you can spread out your payments over several months, depending on how many Easy Pay they are offering.

So even though my family likes to tease about my QVC watching, I don't apologize. It's convenient and almost always at a really good price point. With the price of gas, it saves me money the way I look at it.
QVC has foods, clothing, kitchen essentials, gift items. – so many things that are very good quality. They frequently have Keurig coffee makers for a great price point and also Kitchen Aid mixers with more colors than you could ever find in a store. You just need to be alert to when they have specials on these, but it happens very often.
I was assigned to highlight some of my favorite QVC purchases. Here goes:

I love gingerbread houses. I actually made one from scratch one year, and it actually turned out really cute. However, I now purchase them from Valerie Parr Hill on QVC She offers a variety of them every year, and I've bought them for Laura Kate and Claire too. I think they're adorable, and I would have a new one this year except I was a few minutes too slow ordering online. She first shows them for Christmas in July, and they sell out amazingly quick. I got this cute pet shop last year.
I really like Philosophy products, and QVC has great Christmas gift ideas featuring holiday scents at this time of year.  The Purity Made Simple is great any time of year.

I love the Lock and Lock storage containers, and I use them every single day.   I am not always careful, and I have dropped the bowls filled with soup.   No harm done; the lids seal really well, and most of the containers nest inside each other for storage.   You can also put them in the freezer. They are great!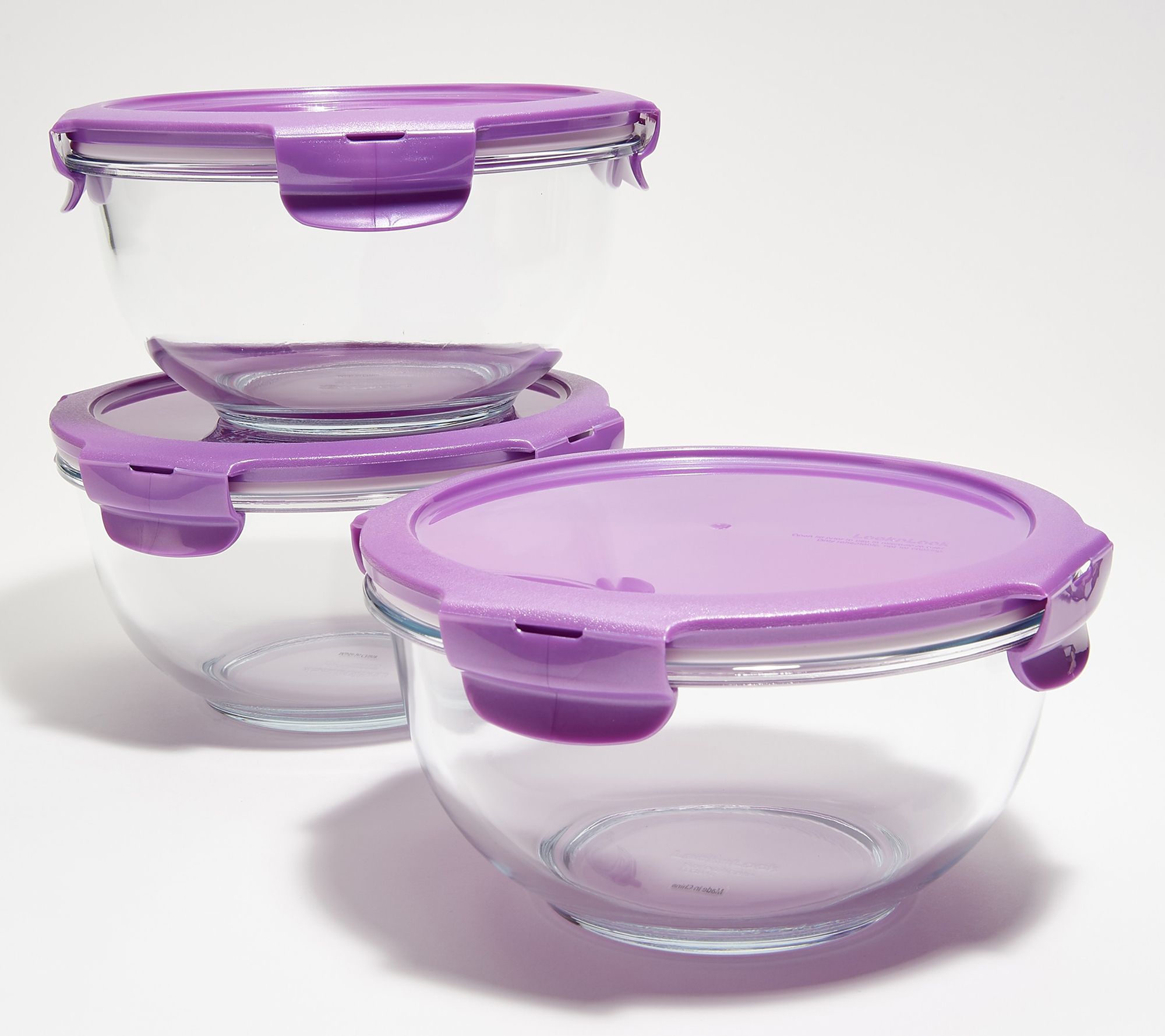 I understand that you can purchase the Pull Chop elsewhere, but this is a good price for 2 (with gift boxes.) Get one for yourself and one to gift. They make chopping so quick and easy.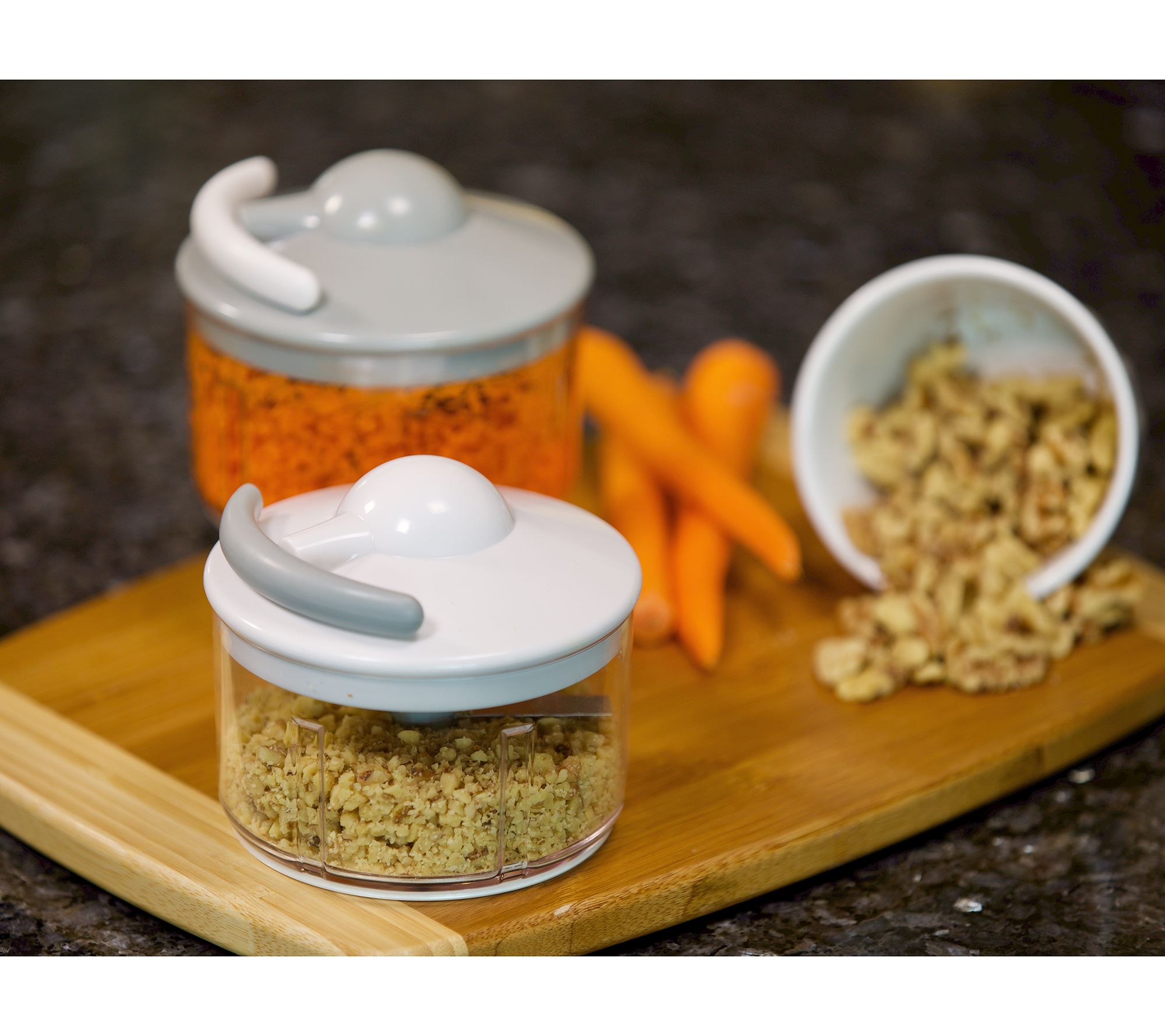 Finally, what I get teased the most about is what Kat refers to as my "bougie apples." I do not care what Kat thinks about this. Her dad and I love them and look forward to them every year. We do not gift them; we eat them ourselves! However, if you want to gift them, they have really cute containers included with them that perfectly fit one apple. We ordered two sets for last Christmas, and we enjoyed every single bite. Then one of the girls gave us a Valentine set – delicious with glittery sprinkles! JUST REMEMBER TO SIT THEM OUT AN HOUR BEFORE YOU WANT TO ENJOY THEM. They need to come to room temperature for the caramel to be soft.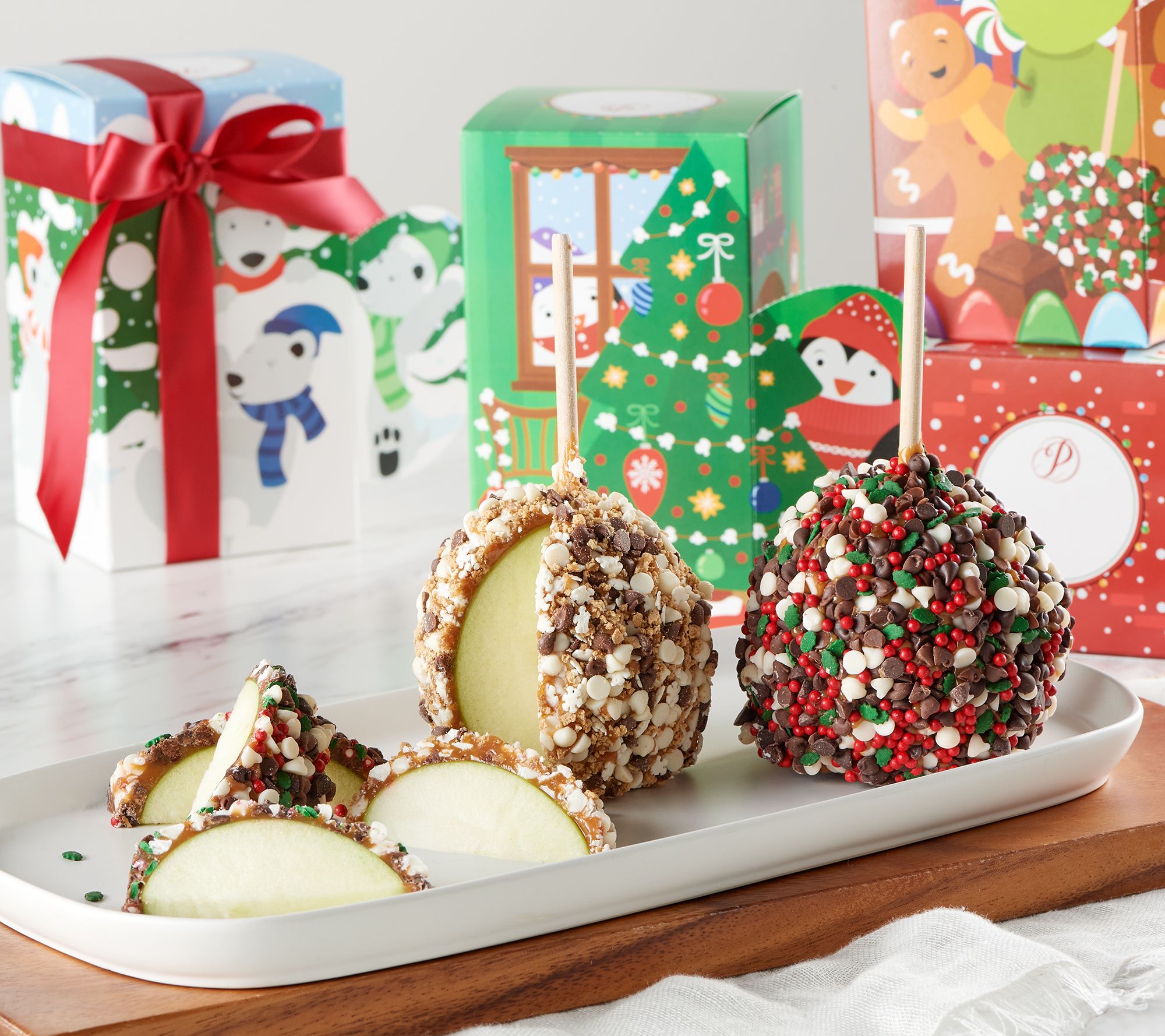 Baby Jesus and caramel apples-Paula's two favorites that come with Christmas, and that is a true statement.