My post today is fall-inspired little gift ideas that are all under $50 in case you need to give a "thank you" present, something to give a teacher, or you just need to give someone a little cheerful boost. I think many people could use a cheerful boost.
In fact, I know people who could use one because last week Claire wanted to go eat lunch with her "Aunt Kitty". So, we made our way to Atlanta and picked up Kat to go eat. On our way to lunch, we got caught in traffic for a race. Kat said we should roll down our windows and cheer for the runners because they were literally right beside us. We cheered, we played encouraging songs by the lyrical masters, Twisted Sister and DJ Snake. Some people loved us, and some didn't smile one bit. How can you not be filled with joy with a mini van full of females singing "We're Not Gonna Take It" just for you? THEN on the way back to Kat's house, we got caught in traffic for people going to see the Hamilton matinee. What's a mini van to do? Blast Hamilton tunes for them to get them pumped of course. Some loved us. Others didn't bat an eye. I don't think they even knew what they were headed to see. So yes, people need a cheerful boost. Get them a nice gift in case they don't like being serenaded by ACDC. Sidenote: I've found a new hobby, and will now be going on "tour" every weekend in the Hype Honda™.
I had the twins give these to their teachers recently. I got the little spatulas at Hobby Lobby. Simple, easy, and delicious.
These sugar scrubs make great gifts, and right now they have pumpkin and apple options. What's better than smelling like a pie? Not much.
Of course it's a nice idea to make someone soup and take it to them, but if that's not possible, these Frontier soup mixes would be an equally nice gesture. I mentioned these soup mugs recently. Include these with a soup mix, and you've got yourself a very autumnal present.
Harry and David also has a bougie soup option.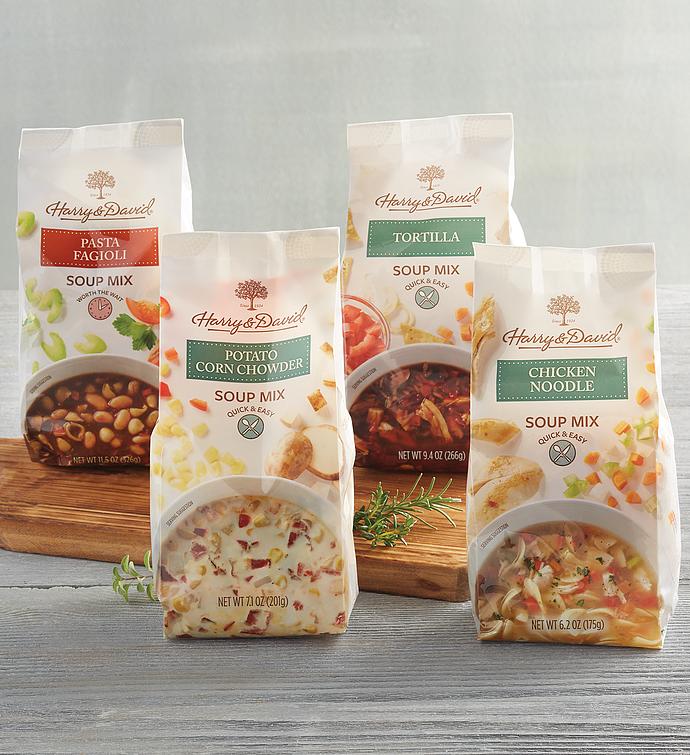 These are my favorite oils, and a seasonal-scented one along with a diffuser would make me as happy as a clam. There are pumpkin pie, a pumpkin spice latte, cinnamon, coffee, nutmeg, and orange options. Mmmmm.
Another scented option? This candle company. It's a small business, and their candles are a cleaner option than one you'd find at Bath and Body Works. They have several seasonal options, and the pumpkin chai is legit, and I don't even want to have chai anywhere near my lips, but it sure does smell good.
We've had this blanket several years, and it still looks great. It has been washed many times, and it holds up well along with being very soft. It comes in many color options and is a great gift option.
Hope you found some gift-giving inspiration. Now, who's coming with me this weekend in the Hype Honda™?