bring in da func….tional medicine.
Today's post is all about what my husband refers to as my "hippie doctor". When I told Kat I'd do a post about my functional medicine doctor, she made a snarky comment because Kat would rather write about pancakes. However, this is something I'd love to read from someone else's perspective, so I hope some of you find it interesting too.
Let's go back in time. Before 2018, I had never had any health issues. None. I felt great. Zero complaints. Then we reached 2018. Here I am….looking inflamed but not knowing it.
Most people probably wouldn't be able to tell, but when I see pictures of me now (pretty much weighing the same) I can tell such a difference. This picture was taken in February and then in early March I got sick. It was a Friday, and I started to just feel "funny". That's about as technical as I get, but that's really the best way to describe it; I just felt weird but no big symptoms. Then on Sunday, I started to take a turn and not for the better. I'll spare you my symptoms, but it started to get really bad so I went the ER about two nights later. The doctor said I had a virus and sent me home. Then about two days later, I stupidly went to school to try and teach and could barely drive there I was in so much pain. I was there about an hour before I left and drove myself back to the ER. They did a CT scan and then some other tests and determined I had C. Diff. If you don't know what that is, be thankful. I'd never heard of it…probably because mostly people in nursing homes get it.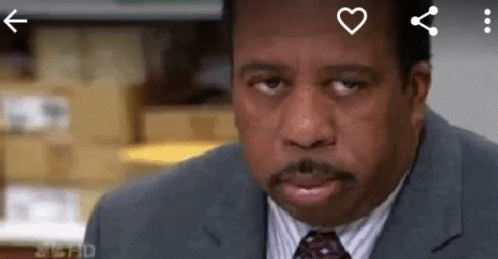 Younger people can also get it from overuse of antibiotics. I had been on one in January, and I think it was just a slow progression.
Anyways, they said I'd be in the hospital about 2 days, put me on some of the strongest (and expensive) antibiotics there are, and said I should be feeling good soon. Yes, they fix an infection caused by antibiotics with antibiotics. I did not get better. I went downhill pretty fast, but for some stupid reason, I was sent home. Here I am knowing good and well it was a dumb decision to send me home, but I was happy to leave this room.
I think they thought I just needed more time. When I got home, I went even further downhill. I could barely get up and walk. When I'd take a shower, I'd have to lie down to take it and then when I'd get out, I'd have to lie down to "rest" before I could even think about walking again. I couldn't eat anything. If I tried, it wasn't successful. At one point, I remember telling Mark to just shoot me because I was so tired of feeling horrible. He wouldn't, so I guess that makes him a good husband. I stayed in bed about 5 days and then it was time to go back to check in with the doctor that sent me home. Mark drove me, and he dropped me off at the door because he knew I couldn't walk much. He went and parked the car on the other side of the parking lot, and walked towards the office and beat me to the door. So basically, I did fit the profile of a nursing home resident because I was moving so slowly.
When I saw that infectious disease doctor again, he admitted me back to the hospital because my blood pressure was scary low, I could barely walk or talk I was so weak, and I'd lost so much weight in such a short time. So, back I went to the hospital, and they finally gave me a GI doctor to try and help me, and he was my angel. God bless that man.
Long story short: I was in the hospital over two weeks and was diagnosed with an autoimmune disease-ulcerative colitis. I still pains me to say that. If there ever was an unattractive disease, this would be the one. We think I got the bacterial infection and that "flipped the switch" for my autoimmune disease to turn on, which is why I wasn't getting better. In fact, they were giving me meds. in the hospital that you absolutely shouldn't take if you have an autoimmune disease.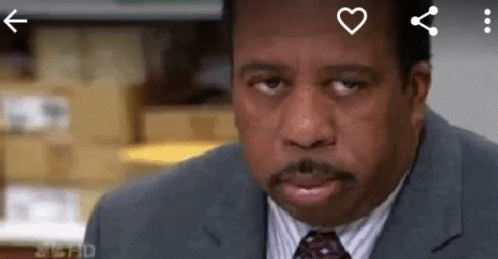 Does it sometimes make me mad/sad/all the emotions that I have this and have to think about/deal with it the rest of my life? Of course. You know what helps though? I'm not the only one.
You know that Holderness family mom that makes all those videos with her husband? She has UC and talked about it in one of their videos once.
You know Monica Potter from Parenthood? She has it too.
Danielle Walker has UC, and she has written four cookbooks with food that has helped her feel better and manage her symptoms.
See how cute those women are? As dumb and silly as it sounds, it makes me feel better to know I'm in cute company because your digestive tract is not cute, and it's not very fun to talk about either.
I actually remember listening to a podcast on a walk one time that Danielle Walker was on about 6-7 months before I got sick, and she was talking about her illness and what a hard time she had, how she almost died, and what her diet looks like now, and I vividly remember thinking, "Gosh. I'm so glad that's not me." I remember exactly where I was on my walk when I thought that. That, my friends is what we call foreshadowing.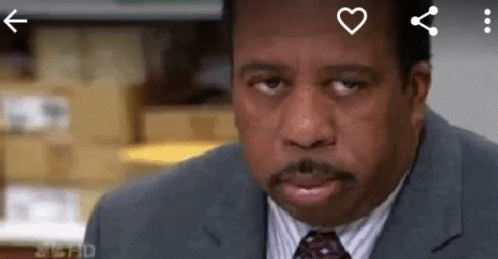 Anyways, after way too many nights in a hospital bed, too much medicine, and a lot of weight lost, (I went to the hospital the first time weighing 132 and got down to 105 in about 3 weeks) I went home. Was I 100%? No. It took many months and a lot of steroids to feel good and normal again.
My doctor immediately wanted to put me on a biologic (Humira) and said that I absolutely needed it. I did a little reading and begged to try something a little milder first, and he agreed to let me try. One thing I asked my doctor when I got my diagnosis was how should I change my diet, and he said that diet wouldn't help me with this. I really loved that doctor, but I am stubborn and just don't believe that. So, I did some too much reading and learned what I should do/foods and ingredients I needed to avoid, and changes that might benefit me. For about 3 years, I felt great and often forgot about my disease. I had a minor setback this past spring, and that's when I decided to go see a functional medicine doctor. I had wanted to for a long time but just put off going.
If you've never heard of a functional medicine doctor, the best way it was described to me is, a traditional doctor will diagnose you and prescribe you medicine to make you feel better. A functional medicine doctor will dive a little deeper and see what's causing your illness and try to heal instead of just masking the symptoms. From ifm.org, "The functional medicine model is an individualized, patient-centered, science-based approach that empowers patients and practitioners to work together to address the underlying causes of disease and promote optimal wellness." You can read more about it here.
I used this site to find a practitioner near me, and I found someone who used to be a family physician and then went the functional medicine route when her daughter was diagnosed with Lupus. She didn't want her daughter on the million different medicines her doctors prescribed and wanted to find a different way.
My first appointment was an hour and a half. No traditional doctor meets with you that long. I believe most doctors are given 15 minute time slots to meet with patients and most try and stick to that. Our first meeting was just a lot of talking and note taking by her. I had to tell her my whole history, she asked a lot of questions, and then she told me what my next steps were. She had a comprehensive blood panel done and a food sensitivity test. That's what she recommended for me; I'm sure for others it might be different.
After all of the bloodwork, I went back for an hour long appointment for her to go over everything with me. It was so fascinating, and I could have talked to her for four hours. She changed some of the supplements I was taking, upped the strength of some, added some, and took away some. She also told me to not eat the foods that I was highly sensitive to for a while to "heal my gut." I feel like everyone says that now, but that's how she described it.
So, that's where I am now. I'm continuing to do what she told me and will go back to meet with her next month. I know this disease can be very debilitating for many. Thankfully, I'm pretty well-controlled and feel good/normal most of the time. I told her though that I wanted to work with her to prevent anything from getting worse because I know how quickly things can change. I would also love to not be on my prescription medicine one day. I'm hopeful that I'll get there. My doctor gave me encouraging stories of people like me who no longer take their prescription meds who started off in worse shape than me. She also said her daughter with Lupus hasn't been on medication in 10 years.
Here I am now in all my glory with a full head of hair.
I am so thankful for "traditional doctors." Am I thankful for medicine? Yes. Am I thankful for epidurals I had during labor? Yes. Am I thankful for their knowledge that is far beyond anything I understand? Yes. However, I feel like doctors do what I said earlier and often just treat your symptoms and not get down to the root cause of why you're feeling the way you feel/why you have a certain illness. This is why I wanted to go to a functional medicine doctor, and that's just what she did-got down to the root cause. She looked at EVERYTHING-my hormones, vitamins I was deficient in, my cholesterol, my eating and exercising habits, the many antibiotics I was on growing up, how well I sleep, she didn't miss anything.
So far, I have been very pleased with my experience. It's been eye opening and helpful. I also feel great. I didn't feel horrible before, so I haven't seen major drastic changes but that was because I have felt pretty good. One of the differences I can tell though is my joints don't hurt right now. A symptom of my autoimmune disease can be achy joints, and they've been bothering me for a few months, but just in the past few weeks, I can tell a big difference.
If you've been dealing with an illness/not feeling well, maybe consider going this route along with seeing your regular doctor. My doctor told me they will work with people with most anything-thyroid disorders, any autoimmune disease, heart problems, skin issues, high blood pressure, allergies, migraines, sleeping problems, etc. The downside is it is an investment. You basically pay for everything out of pocket. Some insurances will cover some or all of the cost of the tests you have done, but not all will. I will say that's the only negative thing I have to say, but If you don't have your health, you don't have much, so I feel it's worth it.
I'm sorry this was so lengthy and all about me. I'm tired of talking about myself; it's time to talk about pancakes now. Thanks for reading if you made it this far. I hope it was somewhat enlightening and sparked an idea if you're in a similar boat.
Get func-y, y'all,