We did a post of what was saving our lives back in May. We decided to make it a regular thing around here; we know you're glad. Are these actually saving our life? Ehhh. But please refer back to our blog name-we are dramatic, and we like to stay true to who we are. Like we said in May, these things most likely won't be deep and serious.
Caroline
For reasons that might be in another blog post, I'm having to stick to a dumb rigid eating plan for a couple of months. Because of all this, I've been having this smoothie many mornings a week because it's just easy. It fills me up, and there's no gluten or eggs in sight. What a life I lead.


Evening walks are the next thing saving my life. Most mornings I get up and work out before anyone else opens their eyes and demands I make them breakfast. It's nice because it's quiet, and I get it out of the way. Lately, I've been adding a walk outside once I put the girls to bed at night. I can only do this on nights when Mark is home, but it has become a favorite and is the perfect bookend to the day. I take Millie with me, listen to a podcast, and it basically feels like a vacation.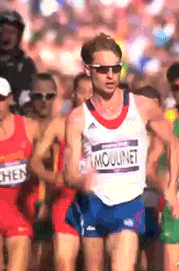 3. This may seem like a dumb one, but it has revolutionized my life, and it's just 7 little words. Claire is one of the most strong-willed people I know, and she's not even 5 yet. It's quite terrifying. I remember right after Claire was born, my oldest sister was at our house, and I was just dumbfounded that people had more children after their first because it had rocked my world. I remember her saying, "This is the easy part; it's harder when they get older." A new, screaming baby making me sleep deprived is easier than a 4 year old who wants to try and negotiate her way into whatever she wants. I've always said I did not want my children to negotiate with me to try and get what they wanted. Claire, being the headstrong mule that is, wants to, and no matter what I would say, she still wanted to try, and then it would usually end with her having a consequence, and it was this whole ordeal. I've started to say, "My answer is not going to change," and that works. She doesn't try if I say that. Now that I've typed all of that out, I'm sure tomorrow it won't work, but for the past few months it has, and I'm going to keep using it.
4. The world is heavy right now; sometimes it just feels like too much. You know what else is heavy? Sylvia Fine.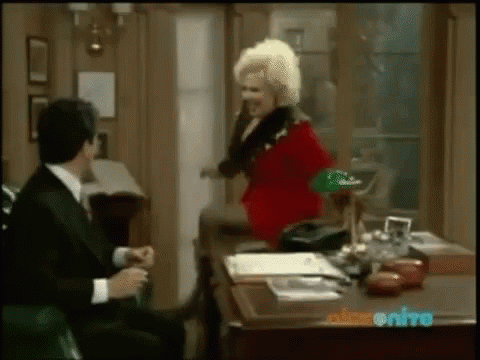 I started rewatching The Nanny a few months ago and am sadly almost done with the series. We got HBO Max so I could watch the FRIENDS reunion, and we found out you can get it for free if you have an AT&T phone plan just fyi, so we kept it. Praise God we did because I've been able to watch this show again. Ugh. It has been just what I needed. It takes me back to yesteryear when I loved and laughed my way through it all, and many years later, I love and laugh just as much. It's light, it's happy, it's funny, and it's a 90's dream.
Top TV characters of all time:
1. Lucy Ricardo
2. Michael Scott
3. Leslie Knope
4. Sylvia Fine
I stand by that. Oh my word, what fun it must have been to play that character-the voice, the clothes, the hair, the dialogue. The Nanny has definitely saved my life lately.
Who can do my hair like hers?
Kat
5. My commute. I moved over the summer and by the grace of God I get to walk to work now. In Atlanta. Hyundai Boo Boo gets to stay in my carport. It's unheard of. During the school year, I am very rigid with my routine in the afternoons, and now I have an additional block of 30-40 minutes. I have yet to figure out what the best use of that time is but I've started having "reading time" before dinner. So….
6. This book. A friend recommended it, and it is SO good. It's amazing that I'm seeing this Psalm with fresh eyes when I committed it to memory as a child. Fun fact: our two oldest sisters used to show sheep in county fairs. We've got sheep stories for days. Maybe that should be a future post…BUT we don't have the sheep knowledge of this shepherd.
7. I'm going to echo Caroline's sentiment of mindless, happy tv. I've watched random episodes here and there, but I don't know that I've watched an entire season of Great British Baking Show from start to finish. I just started Collection One, and I've got some Sylvia Fine energy wanting some fresh ciabatta and biscuits. My ONLY complaint is when Mary Berry eats something crunchy. They usually do a good job editing that out, but there are times when it slips by, and I want to crawl into a hole.
What's saving your life? Books? Tv? NOT going head to head with a toddler?