Kat
Exhausted is the only word I have for this week. That back to school life is no joke. I may be in bed by 8:00 tonight and have zero qualms about doing it. We are joining A Little Bit of Everything and Momfessionals for our weekly favorites.
Students who bring me sugar on day one are a favorite. How cute is this cookie?! Normally, I'm very anti anything "apple" related for teachers, but this is the exception. Get an edible marker and make your teacher a sugar cookie.
My friend, Marie, and I have established Tuesdays as our "family dinner" night. We usually take turns cooking dinner and the other makes a dessert, but this week we went hard for family dinner. We had discussed over the summer doing an ode to middle class chain restaurants, and so far we've been to O'Charley's and Chili's. We ate like queens this week at Chili's, and I felt like garbage that night. But oh so worth it. Those bottomless chips and lava cake will always be a favorite. Now, we want to do a "bread bracket" of the best bread at chain restaurants. Olive Garden breadsticks. Outback brown bread. Which bread reigns supreme?
I bought a new tumbler to start the school year. I'm a stickler for hydration and the fact that this had printed on the label exactly how many ounces it holds sold me. I'm the psycho who likes to know how much water I've consumed throughout the day. If you were wondering, this holds 40 oz. I also appreciate the fact that it advertised that it would fit my car cupholder. Hydrate or die-drate that's my motto.
Caroline
First of all, I have zero qualms about going to bed at 8 pm any time of the year. Watch Wheel of Fortune and then hop in bed? Done. It's nice to already know what my life will be like when I'm 88 because I'm living it now.
My first favorite is quite riveting-the vitamins I buy for my girls. I purchased some new ones this week, so I thought I'd share. It's also a good time to share because they are having a sale. You can always subscribe for monthly shipments and save, but if you wanted to just try it out, now is a good time too. Use the code MROSUMMER for 20% off. I've been using this brand for a while now and love them. Am I sad my girls will never pop a Barney Rubble in their mouth? A little bit. I'm now tempted to go buy a bottle just to take a whiff and take me back to 1991.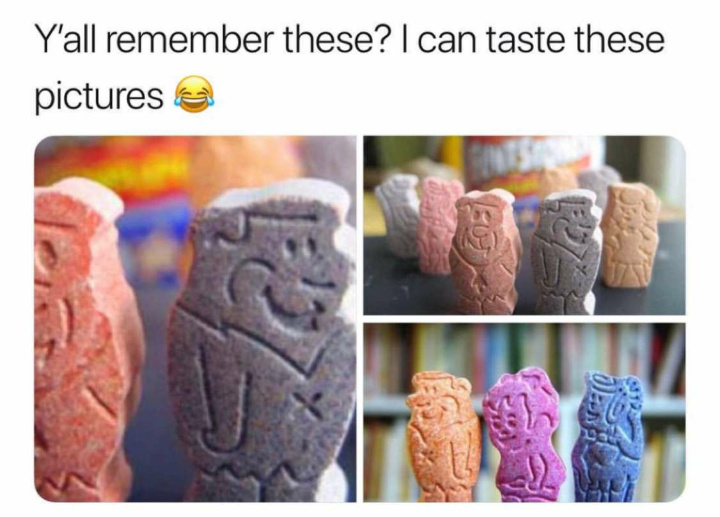 It's apparently a sale week, and I'm a sucker for it. My favorite place to buy bows is having a 30% off sale until the 15th. Use the code caseybday. These are the best bows! They are beautifully made, they don't get flat, and you can wash them. No other bow compares, and I feel strongly about this. I buy Claire the extra large size. I think it's the perfect size-not too small, but she doesn't look like she has a helicopter on her head.
Our niece, Laura Kate, had her heart surgery a few weeks ago. Her surgery went great, and she was able to go home. However, she had to go back to the hospital a few days later because of some fluid around her heart. She's doing well and ready to go home soon. We went up to visit a couple of times this week. We took some games to play in the lobby since we can't go to her room. If you've never purchased Spot it, you should. It's a great game that's small enough to carry in your purse if you needed to for when you need entertainment in a pinch. It's the perfect game to play at a restaurant when waiting.
Thanks for stopping by today. Hydrate or die-drate, y'all. Remember that.
This post contains affiliate links. Thanks for reading and supporting our blog!