Hey, people. How's everyone doing? Who ate something chocolate and egg shaped this week? Anyone? Anyone? Bueller?
I've got a weird list of Friday Favorites comin' in hot.
I've talked about this spray 76 times before, but there's a reason I do. These cuties were wearing these darling white pajamas a few mornings ago when their dumb mother decided to feed them blueberry pancakes and a green smoothie.
Cute, white pajamas were then covered in blue and green. I thought'd I'd have to toss the jams. I sprayed some of this spray on them and let them soak a while, and they looked as good as new.
Did y'all know Oprah did an interview with Meghan and Harry? You probably haven't heard. No one is really talking about it. I'm kinda meh about the royal life; it doesn't really get my flag up the pole, but I watched the interview and was fascinated. I could have watched Oprah in that beautiful pink sweater ask questions in that perfect backyard for 5 hours. By the way, I need to know whose yard that was. Who can call Oprah?
Anyways, this sparked an interest, and I became the last person ever to watch The Crown. I'm only three episodes in, but I find it really interesting. So, if you're like me and one of the very few, give it a try.
I did a post recently about some of my favorite ways to roast vegetables. If you didn't see it, take a peek. It's riveting. The New York Times has been talking about it. I made the burnt broccoli with our dinner last night, and I just needed to reiterate how good it is. I won't name names, but a friend of ours who rarely puts anything green in her mouth unless it's a St. Patrick's Day doughnut, texted me recently to tell me she loved it. That's proof.
I've discussed before how I really only use essential oils for the smell of them instead of using candles. I get them here and love this diffuser. Well, I recently started putting a few drops on our vacuum filter before I vacuum, and it makes your rooms smell delightful. It's like a high maintenance air freshener.
I am not someone who is blessed in the chesticle region, but that doesn't mean I don't like to be comfortable. These are just that. If you're in need of a new bra, give this one a try. I only buy these when they're on sale, and right now they are BOGO. (Well, I'm typing this on Thursday, so I'm hoping it goes into the weekend.)
Thanks for stopping by today! See ya Monday.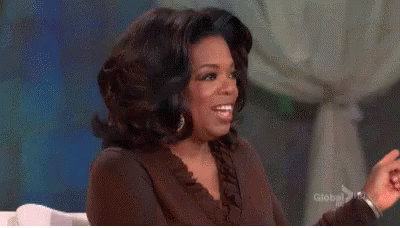 This post contains affiliate links. Thanks for reading and supporting our blog.