Happy March, people! Last March came in like a lion and out like a deranged wolverine, so let's all pray for the best this go-round.
Today I'm talking about something that has changed my world recently that's pretty simple to do: don't sleep next to your phone. There. That's it. I could stop writing now.
Myth: 45% of people who sleep next to their phone don't get adequate sleep.
Fact: 90% of people who sleep next to their phone don't get adequate sleep.
JK. I don't know any statistics about this, and I'm not going to try. However, I do know it's a smart idea. If you don't sleep with your phone on your nightstand, then you're already better than all of us. I recently decided to plug my phone in the bathroom at night instead, and it's a game changer.
I am not the president. I am not in charge of NASA. Therefore, I am not that important and don't need my phone near me at all times. A few weeks ago, I tried to tally how many times I simply picked up my phone during the day just out of habit even when I wasn't calling or texting someone. 56 times. Oof.
I also realized I was plugging my phone in beside me at night and getting in bed. Then I read and then watch TV, but then I'd always pick up my phone for something dumb like seeing what a Kardashian was doing on Instagram and then before I knew it, 30 minutes had passed. Dumb. Or I'd be lying in bed and then something would pop into my head and I'd need to check my phone to find out the answer. What's the weather going to be like the rest of the week? Has my face lotion gone on sale? Is Jerry Mathers from Leave it to Beaver still alive? I legit rolled over and needed to google that recently. Also dumb.
So, I decided to do what people love to do and then preach about doing it: aka what I'm doing now. I put away my phone around 8. Then when I get in bed around 9, it's not there, and I don't miss it. Ridiculous things still pop in my head like "Exactly how tall is Danny Devito?" But then I don't care about finding the answer because my phone is several steps away, and I don't want to get up. The result: I go to sleep earlier, sleep better, and I actually wake up when my alarm goes off because I have to walk to turn it off. That part is really, really annoying, but it works.
Lexi's Clean Kitchen wrote a post about this a few years ago. She also includes some helpful ideas if you're trying to limit your time.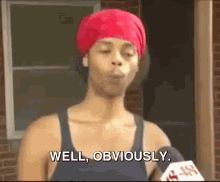 Obviously, this was not a groundbreaking discovery. It's actually the complete opposite of it, but old habits die hard, right? Maybe this gave you an idea today. If you try it, I promise you'll be thankful. Just like I am thankful that Jerry Mathers is still with us.