The end of January is near. Anything happen this month? Did I miss anything big?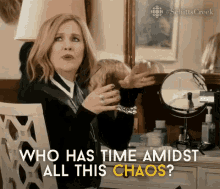 I'm joining Mix and Match Mama and Sheaffer Told me To for their last Wednesday of the month post. Buckle up. It's about to get riveting.
WHAT WE'RE EATING THIS WEEK
Easy is on the horizon for this week. We're having the soup I mentioned on Monday. One night I'll be Luke Danes and am making pancakes for dinner. Another night we're having this tamale pie, and I'm taking dinner to someone one night and will be making a baked pasta and will probably make extra. That's all I've got.
WHAT I'M REMINISCING ABOUT
I miss boring. Anyone else? I miss the days when the biggest debate/controversy in America was this dress. Give me mundane. Please!
WHAT I'M LOVING
These were the first thing that came to mind. Since I stay home all day/every day, these slippers are my BFF. They're a bit spendy, but I use them every.single.day. We've been together through many seasons, and they're as loyal of a friend as you can get. They are the Jessica Day to my feet.
WHAT WE'VE BEEN UP TO
A little of this…a little of that
WHAT I'M WORKING ON
Mark is like a golden retriever. He needs a lot of movement. He needs to feel needed. Because of his work schedule, he's gone a few days and then home for a few more days. He can't sit around. Therefore, I give him projects. Our next project is zhuzhing up a half bath. I just ordered some wall paper samples. I hope I don't curse the day wallpaper was invented after we get going on this because I vividly remember taking down wallpaper in our parents house many moons ago and how horrible that was.
WHAT I'M WATCHING
Currently? My nightly thrill of Wheel of Fortune. Sidenote: I really want to go on this show. I said this may be the year I try and get on the show. I think I'm really good but would probably end up looking like a complete moron and spin bankrupt every time. Pat? Vanna? Do you read my blog? Can you get me on?
WHAT I'M LISTENING TO
I still listen to Pandora. Kat is cooler than me and uses Spotify. I still don't understand Spotify, so I'll stick to what I know. The Beatles station and Billy Joel station on Pandora make me happy. Harry Truman, Doris Day, Red China, Johnnie Ray…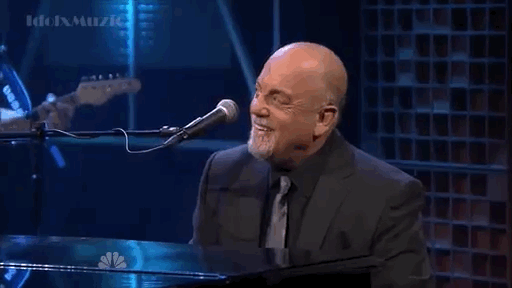 WHAT I'M EXCITED ABOUT
My trip to Ibiza next month. JK. I'll welcome a trip to Target at this point. GET ME ON A PLANE! Take me away. The irony of my life is Mark spent 12 years flying in the Air Force which benefited me in no way. Then as soon as he started flying for an airline, I had twins which caused me to never leave the house then the pandemic, which caused no one to ever leave their house. Maybe one day we can put those flight advantages to good use.
Enjoy your Wednesday. You're all Uptown girls to me. All of you.