Last week Chris Harrison made us suffer through two nights of roses and rejection. We only have the energy to discuss night 2: Hometown Dates. Alternate title of this episode: Sweat. And lots of it. Seriously. Everyone was sweating. It was like watching skin cry for two hours.

2020 has obviously been quite the year. This episode really sealed the deal though. This made us realize nothing is normal. It's not the masks everywhere since March. It's not the threat of school being ready to close at any moment. It's not the fact that we Lysol'ed our mail from March until May. Nope. The fact that no one was allowed to leave the grounds of the La Quinta Resort made us hyperaware that this year has been anything but normal.
Honestly, this was how we felt watching it.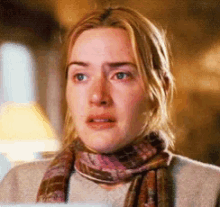 It was just sad, but maybe it was a reminder to make the best of any situation even if that situation involves you carrying your own taxi around "New York."
Here are some Do's and Dont's that we gathered.
Do's
Since we've already brought attention to the insane temperatures on this episode, do always carry an Evian spritz bottle and a mini Speed Stick with you. Oy. This episode had more sweat than a Richard Simmons video.
2. Do remember that Covid has affected us all-even one of the largest broadcasting companies in the world. This is the artwork ABC gave us on the "carnival" date Tayshia and Brendan enjoyed. It's very reminiscent of teenagers' signs at their baseball team's car wash fundraiser. Take heart, everyone. Dawn will come, and we'll get back to dates that take place in the Alps.
3. Do get us back to more memorable families on this show. Maybe these guys lucked out since ABC had to be choosy with who came to Palm Springs this episode, or maybe they just have very vanilla family members. Brendan's brother was nice, Ivan's father was delightful, and Ben's sister was normal. Mark was even watching this episode with me and commented that he missed moments like Jojo's mom drinking straight from the champagne bottle.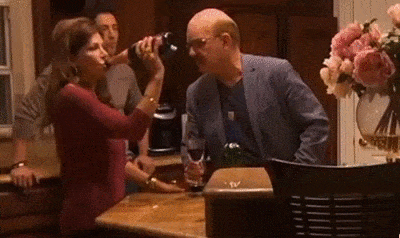 We miss those moments. Moments like Rachel going home with Dean and having to eat sprouted mung beans and do breathing exercises on the floor.
Moments like JoJo's brothers giving Ben death stares all night long.
Moments like Ali getting a tour of Kirk's dad's taxidermy collection.
BRING BACK THE GOOD STUFF!
Don'ts
Don't make me eat "New York" pizza that's been baking in the California, August sun. Not only had it been sweating in a glass case for a few hours, but it was probably from Sbarros down the street. Disappointing on so many levels.
2. Don't jump in a public fountain to try and seem spontaneous and adventurous. Zac and Tayshia decided to take a plunge on their "New York" date to have a moment. They were just asking for E. Coli. Bacteria is not cute, Zac.
3. Don't forget that strapless isn't for everyone. Zac's mom wore this little number to meet Tayshia. She might be close to our mother's age, and if Paula Stewart showed up in something strapless, I would first look for a pig flying across The La Quinta and then take it as a sign that the world was ending.
We're now down to three suitors after Tayshia's heart. The finale starts tonight-just a few days away from us celebrating Jesus' birth. What a Christmas miracle! ……I think we need a new miracle.