The past few Mondays we have been discussing the ever-so important Bachelorette show. We are interrupting our regularly scheduled Monday programming to ring in the Christmas season. Today's post may help with your shopping, so crank up the Brenda Lee, pour some nog, and take notes.
If there's anything we've learned from Danny Devito besides that strippers have feelings (from that one episode he was in on FRIENDS), it's that being small can still mean big things.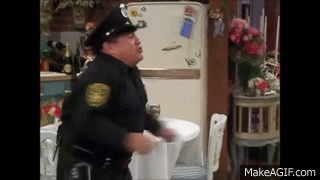 Now, let's segue into today's shopping post that is all about small businesses. If there was ever a year to try and buy a few of your Christmas gifts from somewhere other than Amazon and Target, this is the year.
2020 is the year of Covid and the year of charcuterie boards. Who would have thought some cheese, crackers, and bougie almonds on a board would have taken over America? This shop makes personalized ones that are beautiful and reasonably priced.
This cute store is located close to where Kat and I grew up. It's a very Stars Hollow town. I mean just last week in the paper, they had a very long article about a bull that was loose through the town that ended with "At the time of press, the bull had not been apprehended." There's just nothing like it. Anyways, moving on…I picked some of my favorites that would make great gifts. You can click on the picture to take you directly to the product.
When it Rains Paper Co. is the place to shop for all of your papering needs. One of the sisters that owns it was in my sorority in college, Yes, I was an Alpha Gamma Delta squirrel. No, I didn't mean to say girl. Our mascot was a squirrel. (Insert disgusted look here) Their stationery and custom note pads are darling and would make the perfect addition to a gift for a teacher.
I've mentioned Linday Letters before, and I love it so much, I'm doing it again. Take a peek at her beautiful work. So many of these would make great gifts. I'm highlighting a few of her Christmas ones. Click on the pictures to take you directly there.
Remedy Road is a cute gift shop located in the hidden gem of the United States, Arkansas. Seriously though, when I had to move there for Air Force reasons, I thought it was really dumb that I had to do so. Then when we had to leave, I thought it was really dumb that I had to do so. Anyways, take a look at some of their goodies.
This custom hat shop on Etsy can make all your dreams come true. If your dreams involve wanting certain text to sit atop your noggin. A certain nephew of mine will probably be getting one of these.
BB Sign Designs on Etsy makes these great wooden signs with handwritten notes you want to keep. You could get anything made obviously, but I love these recipe signs the most. I think I need to do this with our mother's dressing recipe. Yes, we are from the south, and we eat dressing…not stuffing like that man from New Jersey I married.
I hope this gave you some ideas for your shopping endeavors. Even if you just bought a couple of your gifts from small businesses, I'm sure it would mean so much. See ya on Wednesday.